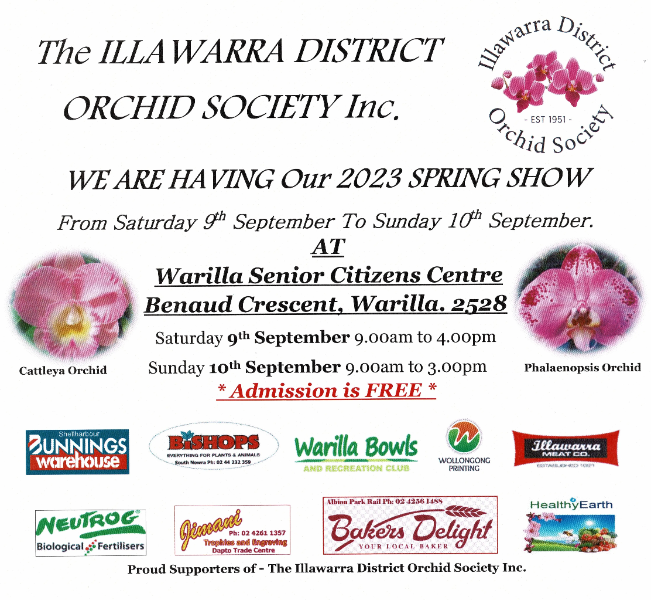 The Illawarra District Orchid Society 72nd Annual Spring Show 2023
The Illawarra District Orchid Society holding its 72nd Annual Spring Show at the Warilla Senior Citizens Centre, Benaud Crescent, Warilla. Saturday 9th September from 9.00am to 4.00pm and Sunday 10th September from 9.00am to 3.00pm.
Admission is free.
Visitors to the show will see a spectacular display of orchids. There will be sales tables with a large variety of flowering size plants, potting supplies includes, potting mixes, fertilisers for orchids. Members of the society will be available to give advice on growing of your orchids. Growing notes are freely available. Also we will be holding a Raffle of a beautiful Cymbidium Orchid the Raffle will be drawn on Sunday 10th September at 2.00pm. We have added potting demonstrations to our show weekend on Saturday at 1.00pm until 3.00pm & Sunday at 10.00am until 12.00pm.
Please come and join us.
Email: sec.illawarra.district.o.s@outlook.com
Find us on Facebook @The Illawarra District Orchid Society