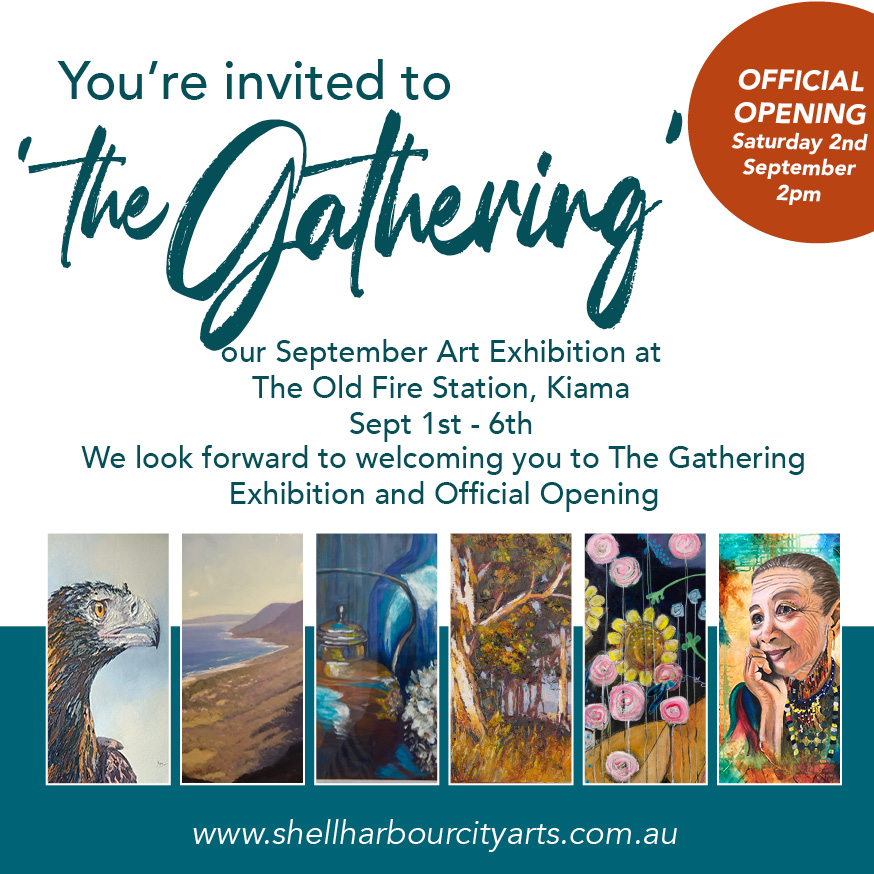 The Gathering – Art Exhibition Kiama
The Gathering – A group of Shellharbour City Art Society local artists connecting with the local community.
The art exhibition will be held at the iconic Old Fire Station in Kiama. So come along to browse and find out more about our local artists and perhaps find a beautiful painting or sculpture to uplift your home or business.