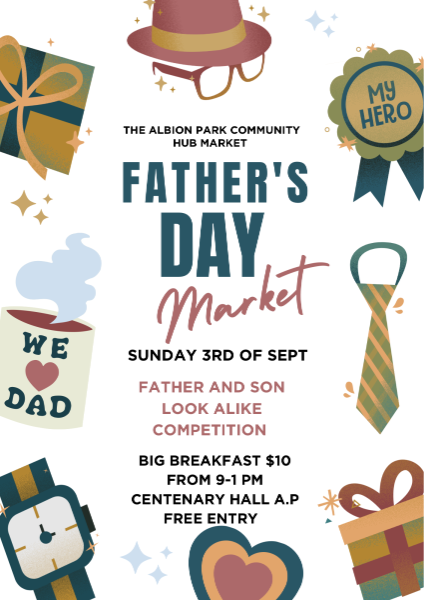 The Albion Park Community Hub Fathers Day Market
We are a local indoor market with 40 amazing stalls attending . The market is held on the first Sunday of each month in the Centenary Hall in Albion Park.
For our upcoming Fathers Day Market we will be running a father son look alike competition with hundreds of dollars in prizes to giveaway  and free entry.
While you are there why not grab something to eat as we  will be having an all day breakfast for only $10 .. including sausage , egg and bacon .. how can you resist?
There's  craft activities for the kids too… it's going to be fantastic day and we would love for you to join us.