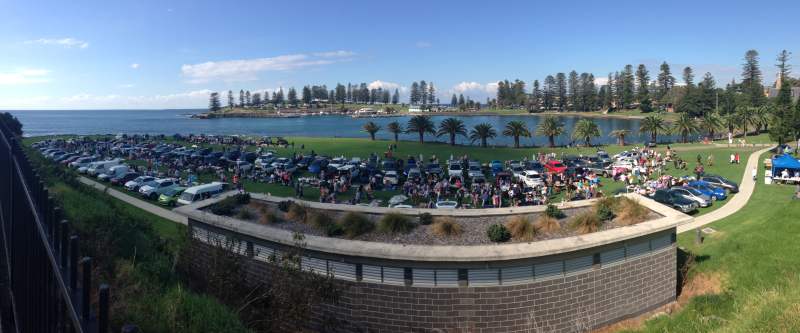 Second Hand Saturday
Kiama's Second Hand Saturday event is on Saturday 2 September
Our regular community car boot sale, is an opportunity for you to claim someone else's unwanted items as your bargain find!
Apart from being a great day for community spirit, Second Hand Saturday also means you can do your bit to reduce the amount of waste going to landfill by encouraging the reuse of items.
Second Hand Saturday takes place at School Flat, Black Beach, Kiama from 8am-noon.
All residents of the municipality are welcome to participate as stallholders and everyone is welcome to come along and grab a second-hand bargain on the day.
Minnamurra Lions will co-host the event and take gold coin donations at the gate from registered participants and the general public. All proceeds go to Minnamurra Lions to support ongoing activities.
Residents have until 5pm Thursday 31 August to book a spot at the event. To do so, visit www.kiama.nsw.gov.au, and search 'Second Hand Saturday' to register.
Council's Plant Ute will also be there giving away plants endemic to our area. Residents of the municipality are eligible to receive up to 2 plants upon presentation of their rates notice.
Can't access the internet? Call Council on (02) 4232 0444 and leave your details or pick up a registration form from our Administration Building at 11 Manning Street, Kiama.