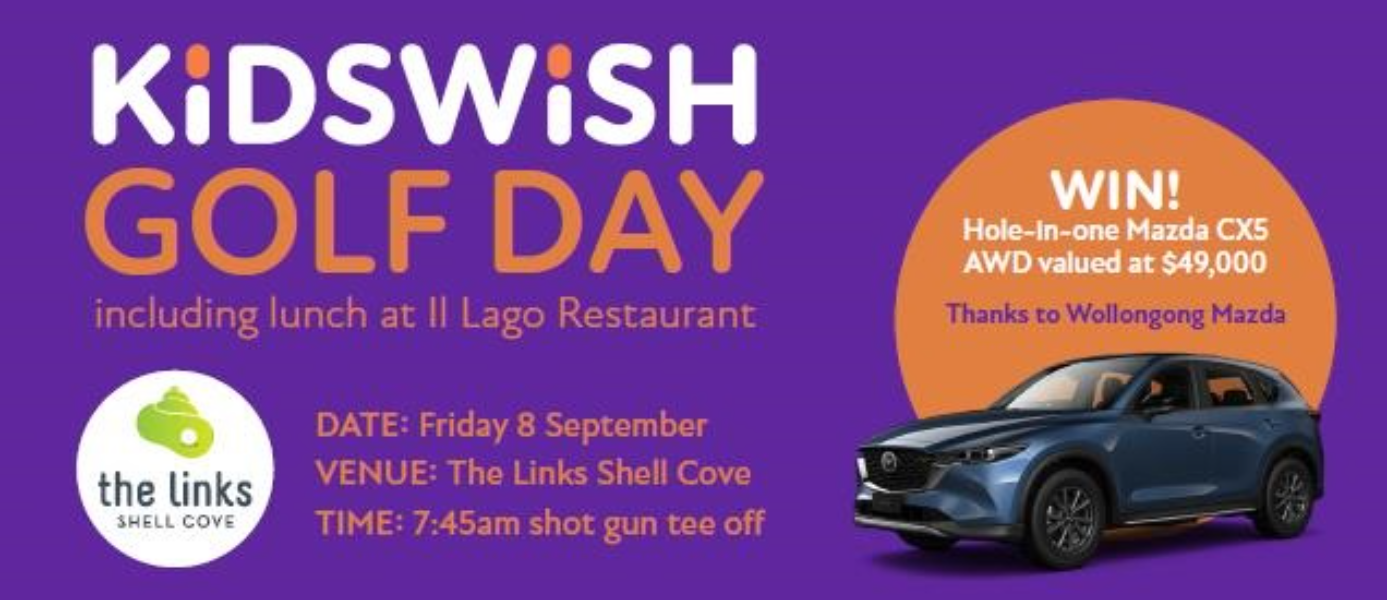 KidsWish Golf Day
KidsWish is proud to announce their Golf Day fundraiser, in support of local children living with disability or illness and their families.
A fun day loved by corporates, golf enthusiasts and those wanting to support a good cause.
The next KidsWish Golf day event will be held at The Links Shell Cove, featuring a Hole-in-one Wollongong Mazda car to be won, fun activities, auction items, and a chance to gather and gloat afterwards at Il Lago Restaurant.
For more information please visit: kidswish.org.au