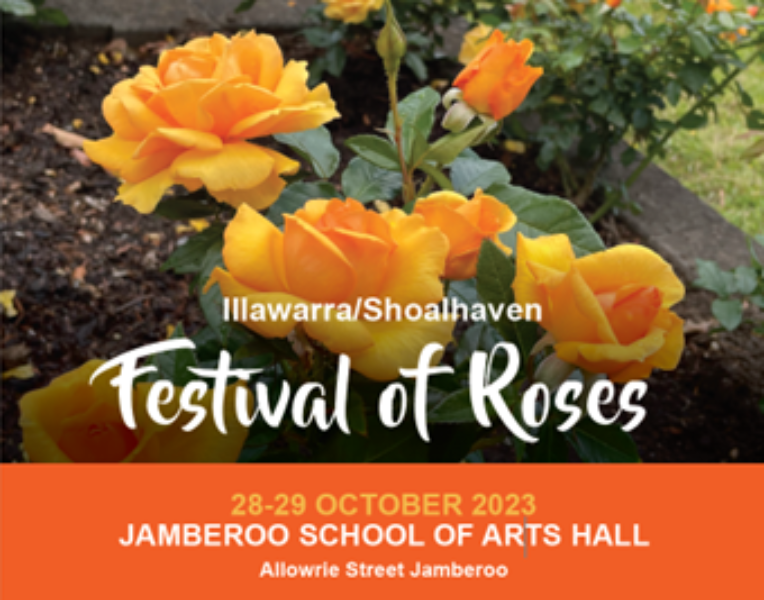 Illawarra/Shoalhaven Festival of Roses
Roses from some of our best rose growers in the State and of our members in the Illawarra will be exhibited in the rose competition.
Roses on display from the gardens of members of the public from suburbs of the Illawarra/Shoalhaven.
Floral Art including a children's class.
Heritage Roses.
David Austin Roses.
Roses in portraits, in teacups and seashells, boxes, and the best perfumed rose.