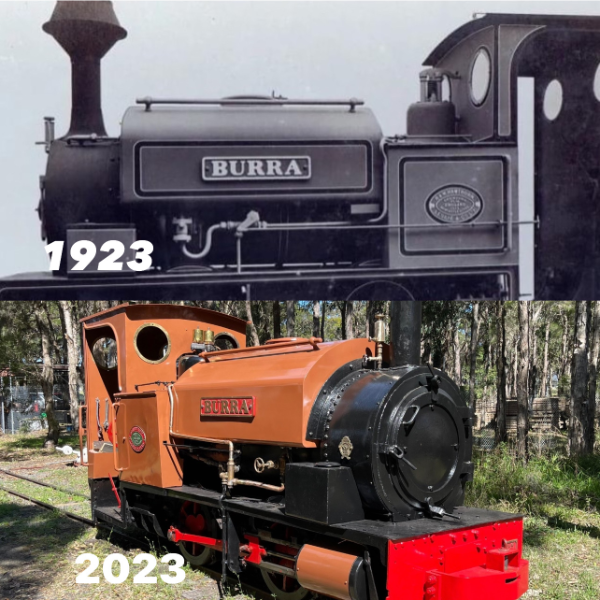 100 Years of Burra
Come Celebrate 100 years of Burra when we relive her journey from when she was built in the UK on May 1st 1923 and up until she started working at the Corrimal Colliery on November 26th 1923 and through to 2023 where she has stood the test of time and lived out the last 100 years.
We will cut a cake and have her drive through a ribbon to move into the next 100 years.
Steam and Miniature Train Rides..Food sales, Playgrounds, Picnic Shelters, Great Family day.
Book ahead and Book on Line.
More information can be found by emailing bookings@ilrms.com.au.