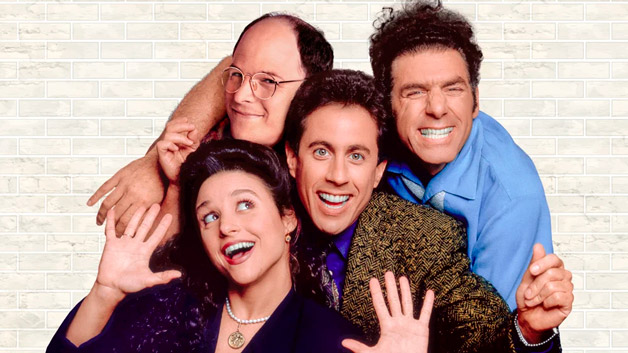 Seinfeld's official soundtrack has finally been released, 23 years after the last episode of the iconic 90's sitcom aired in 1998.
The 'Original Television Soundtrack' is composed by original composer Jonathan Wolff and contains a collection of 33 tracks. It's the first time the music is available outside of the television series itself.
And I want to hear that version, Kenny!! That's exactly why I included the instrumental version on the album (even though I did NOT write that song) 😆

— Jonathan Wolff (@seinfeldmusic) July 5, 2021
Wolff said to Variety about the release, "It was 30 years in the making," and confesses he didn't know why there wasn't a "Seinfeld" soundtrack while the series was actually running.
"We were an accidental hit. We were busy getting episodes out, and nobody was thinking about the music. And that's OK."
Wolff also explained that he got the gig on Seinfeld because Jerry Seinfeld was unhappy with the original music in the pilot and was recommended by his friend, Comedian George Wallace.
Some of my fave #music on the #seinfeld #soundtrack
.
.#jazz #jazzsax #yalikejazz pic.twitter.com/TkKDJcxQ0V

— Jonathan Wolff (@seinfeldmusic) July 4, 2021
Fans can experience the iconic Seinfeld Theme with a total of 40 minutes of music on the album. Take a listen below!
Image Credit: (via. Spotify)