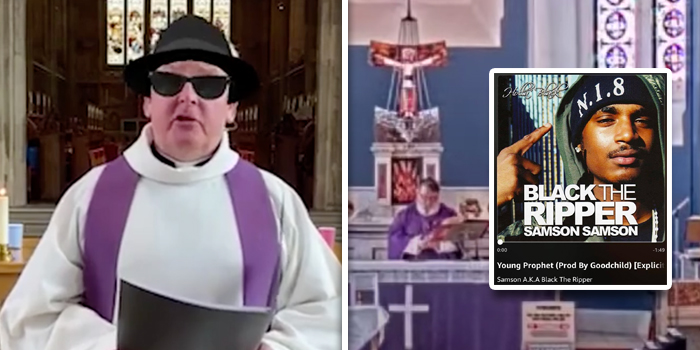 In another Zoom filter mishap, a vicar has accidentally opened an online church service with a Blues Brother filter on, making him an overnight online sensation.
As Reverend Vaughan Roberts, aged 62, walks up to the camera to start the service, the filter switches on as it detects his face and transforms him into a Blues Brother with sunglasses and a hat.
In an interview with BBC, Roberts explained they've been streaming services from St Mary's since the start of the lockdown and this is the first time something like this had happened.
He explains his wife who was recording the service came up to him and said "Something has happened. When you come forward you get a hat and dark glasses."
The reverend says there must have been a button that was pushed by accident. He jokes it could've been a lot worse and that when the lockdown ends he won't be dressed as a Blues Brother when everyone returns even though he thinks the movie is brilliant and great fun.
What can I say? The Blues Brothers has always been one of my favourite movies🎥#OnAMissionFromGod https://t.co/MNQyhxN4lv

— Vaughan Roberts (@VaughanSRoberts) March 7, 2021
It comes after another priest in Ireland went viral recently when he started his live-stream and accidentally played a rap song at the same time.
As Father Pat, from Kincasslagh Parish started his blessing with "In the name of the father and of the son and of the holy spirit", the rap song is blasted on the sound system and when it stops, the priest chuckles and says, "Black the Ripper, a wee bit of rap in the morning wakes you up."
Image Credits: @VaughanSRoberts / Twitter | Kincasslagh Parish / Facebook) | Black the Ripper