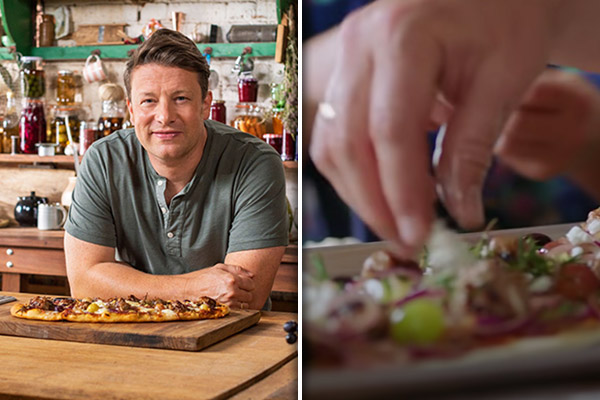 When it comes to pizza toppings, anchovies and pineapple are the toppings that most people either love or hate but Celebrity Chef Jamie Oliver has got viewers talking with his latest recipe and 'secret' pizza topping.
The 45-year-old chef cooked up his 'Speedy Sausage Pizza' with the help of his son, Buddy which of course contained sausages. The one ingredient that left viewers confused was... grapes 🍇
In a poll, he posted on Twitter, around 65% (at the time of writing) had voted for 'nah not for me' when he asked '
on a pizza?'
🍇 on a pizza? #KeepCookingFamilyFavourites

— Jamie Oliver (@jamieoliver) March 1, 2021
Comments came flooding in from viewers, one saying: "Just when everyone knows about the pineapple debate on pizza, Jamie comes along with grapes."
Jamie Oliver is putting grapes on a pizza and I just can't be doing with this pic.twitter.com/i7G7czNEOO

— Em Yeol (@EmilyYeol) March 1, 2021
The only grapes that should go with pizza are in red wine 🍷

— Neil Smith (@nsmith135) March 1, 2021
What do you think? Vote in our poll below!
If you want to cook up the pizza yourself, follow the recipe below.

https://www.jamieoliver.com/recipes/sausage-recipes/my-favourite-speedy-sausage-pizza/
Image Credit: (@jamieoliver / Twitter / Youtube)