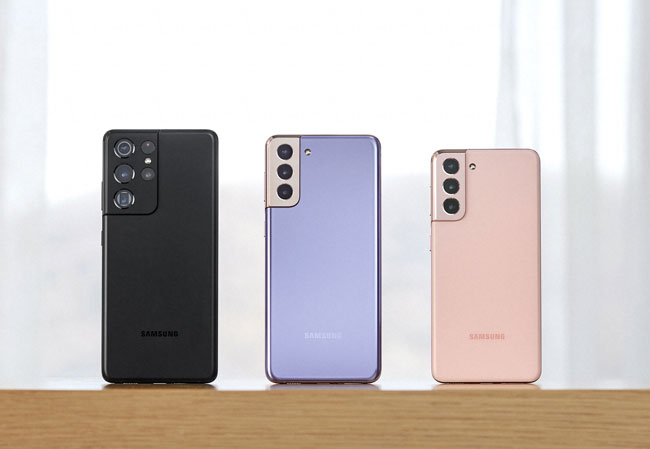 Samsung Electronics has unveiled the Galaxy S21 family of phones including the S21 Ultra which looks to really push the boundaries of what smartphone technology can do.
So what is so special about this series of phones, surely they are a just slight improvement on last years Galaxy S20. Here are 3 things you need to know about the Samsung Galaxy S21.
1 - Camera Quality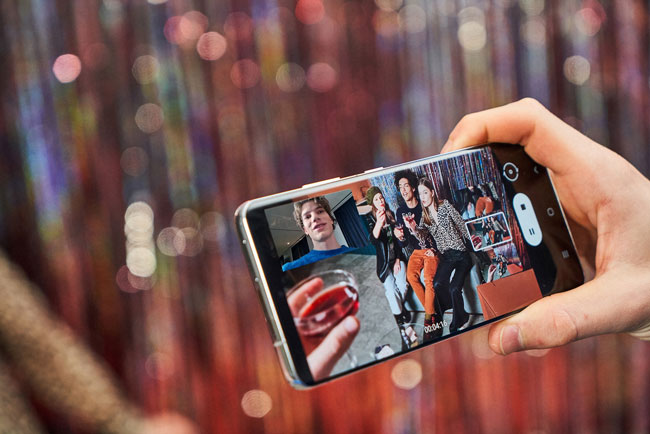 Right off the bat, let's talk about one of the main reasons you by a phone, for some people this even surpasses the need to make calls or even scroll the internet.
The Galaxy S21 Ultra has the most advanced pro-grade camera system. A rear camera that features ultra-wide, wide and dual lenses and an upgraded 108 MP pro sensor.
Basically, you'll be able to capture 12-bit HDR photos with 64 times richer colour and three times the dynamic range.
The camera has the ability for the first time to shoot in 4k at 60fps with ALL lenses (front and rear) so you won't be limited to certain quality depending on the angle you choose to shoot from.
If you like to edit your photos after in a professional manner then you'll be happy to learn that you can save in a 12-bit RAW file so you won't miss any details.
Shooting at night is vastly improved over its predecessors as well using new technology to enhance dimly lit rooms or night time landscapes.
2 - Cost reductions in the builds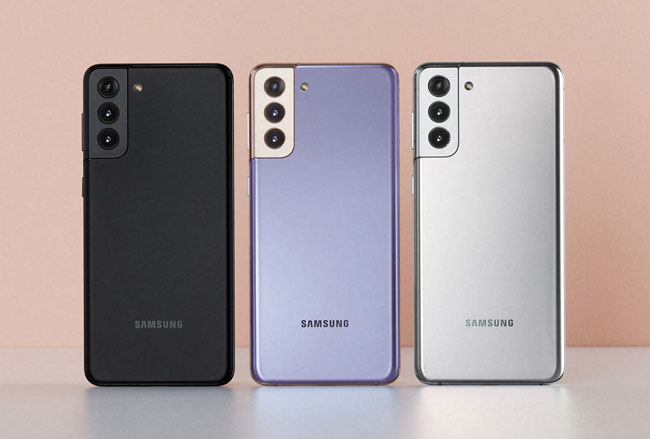 This time around, Samsung has chosen to move away from the curved edge screen which in turn has helped reduce manufacturing costs. Savings on our end which is great!
Another factor is that the screen resolution has been reduced for the S21 and S21+ models. The S20 models had a screen pixel resolution of 3200 by 1440. This now comes down to 2400 by 1800.
The base S21 body is now a polycarbonate rather than aluminium which will again save costs on the entry level phones. Not bad if all you want is the S21 in your pocket.
And lastly, the RAM inside the S21 and S21+ has been reduced from 12GB down to 8GB. This could be because they weren't seeing a lot of users use any more than 8GB. Time will tell.
3 - S Pen Now for S21 Ultra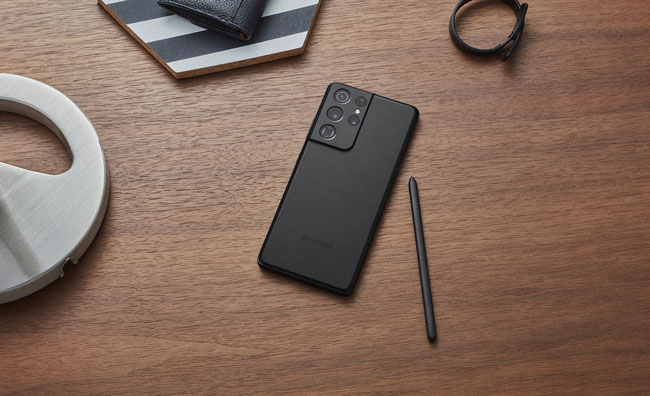 After years of being a Galaxy Note accessory, the S Pen has finally jumped down the line to the S21 Ultra.
And this time there are two versions. The regular S Pen or the larger S Pen Pro. So what is the S Pen?
It's a special stylus that previously only integrated with the Galaxy Note series and some select Galaxy Tabs (tablets).
Taking notes on documents, quickly scrolling through pages, drawing that masterpiece to send to everyone on facebook.
The S pen is not included with the S21 Ultra and will need to be purchased separately which could make this S-Pensive.
Overall Conclusion
If you have the S20 and enjoy the curved display, then you might want to hold off on upgrading.
If you need the latest and greatest gadgets, the look forward to the S21 range late January 2021.
On that note, check out the videos and infographics below for more details on the entire range.
More S21 and S21+ Details and Specs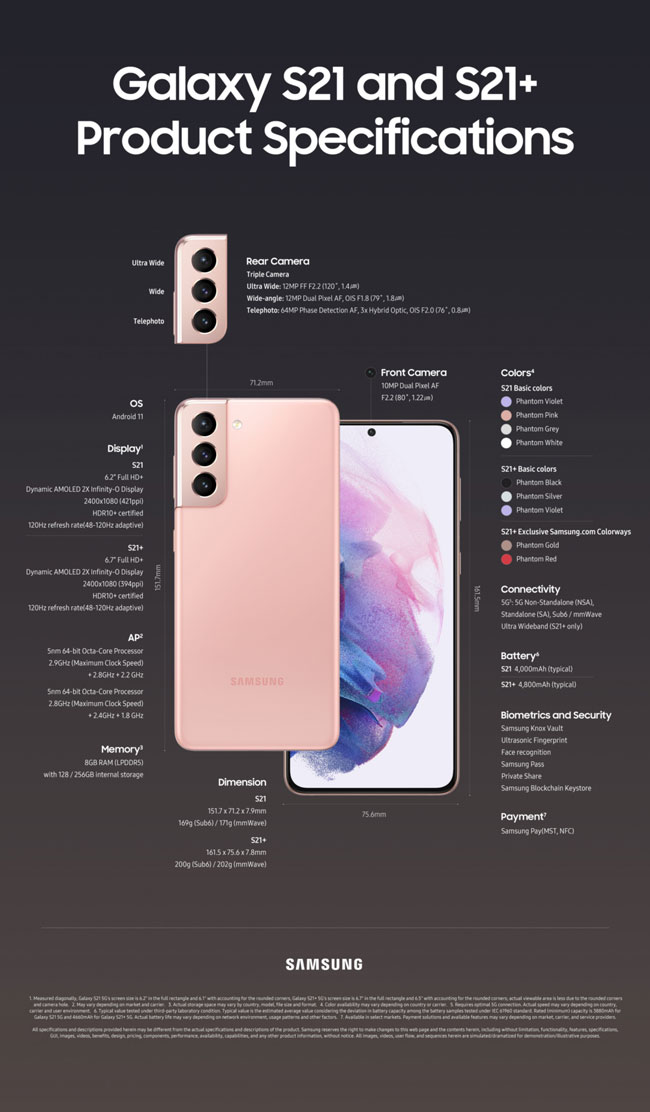 S21 Ultra Specs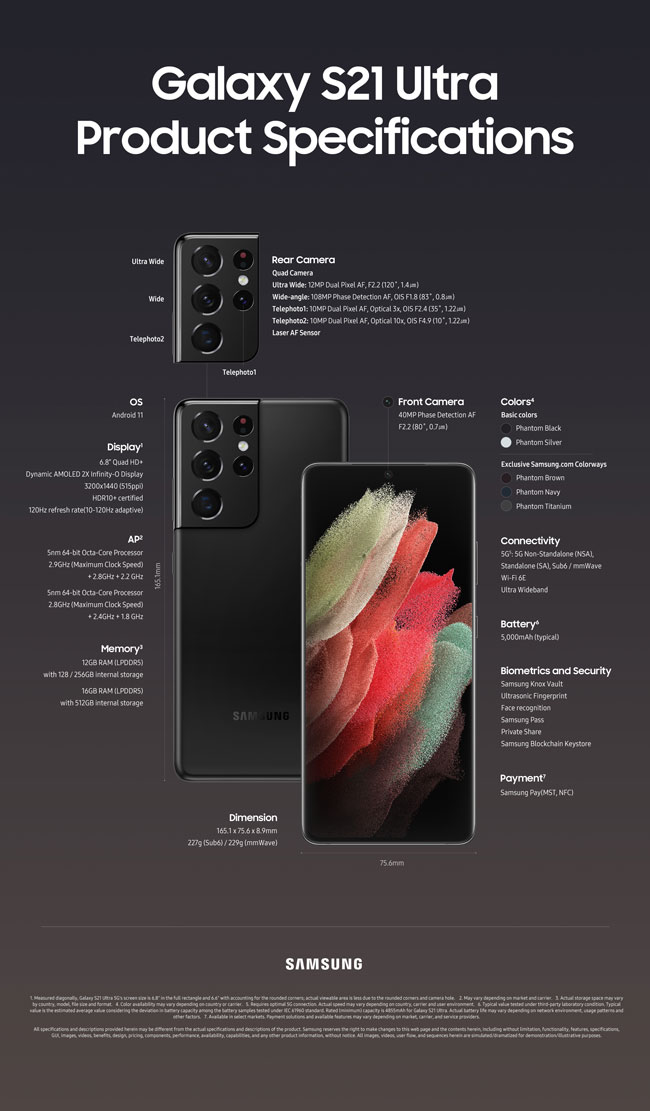 IMAGE SOURCES: Samsung Newsroom Media Library