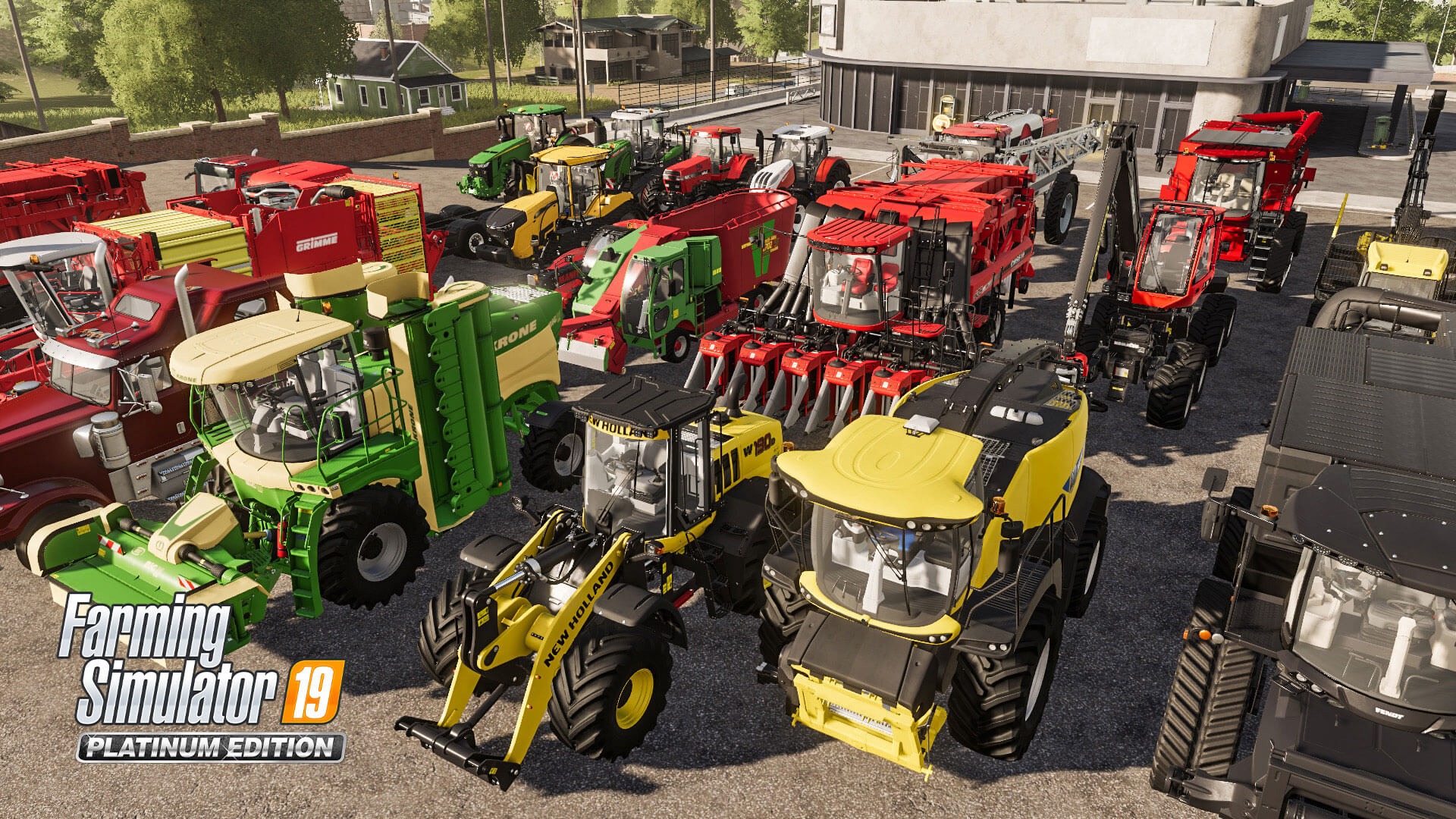 I've been eager to check out this game for a while, to see what all the fuss was about and I've gotta say it's a surprise package.
Despite my initial issues around backing a trailer, (a problem that was pureally all me and not a fault of the game. It's a skill I fear i will never master) I actually really enjoyed my time playing in world I new very little about.
(like my driving? like the FB page to see more gaming content)
Graphically it's just stunning when playing on ultra settings on your PC, the controls are smooth and playing in first person mode is actually really great. In fact, its a better First Person Shooter than most First Person Shooters only without the Shooting, I guess it's still an FPS as it's a "First Person Simulator".
In the game you take on the role of a modern farmer, so this isn't like other Sims where you are out manually plowing the padocks to grow onions in 5 mins, this is a true simulator that takes time to do the work. The world's leading farming brands are all on board as well, with realistic machines that you operate to get the job done. In fact there are over 380 authentic vehicles and tools from over 100 of the biggest manufacturers and with the new Platinum Edition there is over 35 new vehicles and tools added from mega brand CLAAS included for the first time.
There are two huge gorgeous maps to choose from with different climates and animals like cows, pigs, sheep, horses and chickens to tend to. The maps are so huge you are going to want to get out and explore the area a bit so jump on your horse and do it that way for a fun experience.
The game has the ability to either play solo or with friends online. If you develop your farm online you can do it with up to 16 players creating a true community farm and it's actually a great thing that your farm isn't invaded by Zombies, Nazis or Aliens at all, it's just a good old fashioned simulator that is both enjoyable to play and relaxing at the same time. There's something very therapeutic about filling your trailer with grain and then driving it a couple of kilometres up the road to empty it into a pit.
Interestingly a video recorded in 2017 stated that "there are over 90 million mods downloaded since the launch of Farming Simulator 17", so the community behind the game is very solid. There is even a pretty large esports league based on the title.
I usually put simulators in the same category as documentory movies, occasionally I'll watch one but I get bored very quickly and move on to an action movie or something science fiction. Every now and then though there is one that really hits home. Farming Simulator Platnimum Edition could be the one that does, as I've played it for hours and am still exicted to get back in there to complete the challenges and expand the farm more and more.
The one thing I would say is that the game never gets dirty, you are out in the fields and dealing with heavy machinery and the dirt never sticks, everything is always super clean and crisp. Part of your day working on the farm should be washing down the machines after use and even changing your clothes and having a bath every now and then.
Farming Simulator 19 is out now, in fact it's been out since late last year, it's the Platnium Edition that has jsut been released and it comes with plenty of great new features so it's worth grabbing. Play on PC & Mac or on console for Xbox and PS4. It's also been announced the game will come to mobile devices iOS, Android and the Nintendo Switch in December 2019. So once you've finished a hard day's work on the farm, settle in on the couch at home and play the simulator.
You can see a list of Mods on the official site here