Experience Illawarra is all about discovering and experiencing something new; food, fun, wine, music, theatre, shopping, exercising, events, scuba!
There are so many amazing experiences in the Illawarra to try why not get in contact with Experience Illawarra businesses and try something new today?
Jamberoo Action Park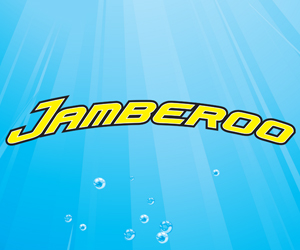 Located

1215 Jamberoo Road
Jamberoo NSW, 2533

Contact Information

Phone: 02 4236 0114
Website: Visit
Experience Zero Gravity on The Stinger – for a truly hair-raising experience!
The Stinger is the newest ride at Jamberoo Action Park and is sure to leave its mark on you, delivering a truly hair-raising experience on each of its 2 tentacles' tube rides!
On Stinger Bump you'll rise and fall and on Stinger Twist you'll turn left and right – but only after you experience Zero Gravity as the floor drops away beneath you, sending you into freefall and the ride of your life.
Your hair will literally stand on end when you try the newest and most thrilling ride at Jamberoo Action Park.
The Stinger is part of the new Velocity Falls precinct at Jamberoo Action Park, which also features the new Octo-Racer thrill ride, new and exclusive Cabanas, BBQ facilities and themed surroundings including a waterfall. There's even a medium-sized conference room called Falls Retreat which is ideal for hosting parties or gatherings for businesses or social groups up to around 40 people.
Set amongst the mountains and with the backdrop of the spectacular Illawarra escarpment, Jamberoo Action Park is positioned to deliver an entertainment experience unlike any other.
All rides, attractions and park amenities are built into the natural contours of the land. The landscaping and presentation of the park shows wonderful attention to detail and is unique to
Jamberoo.