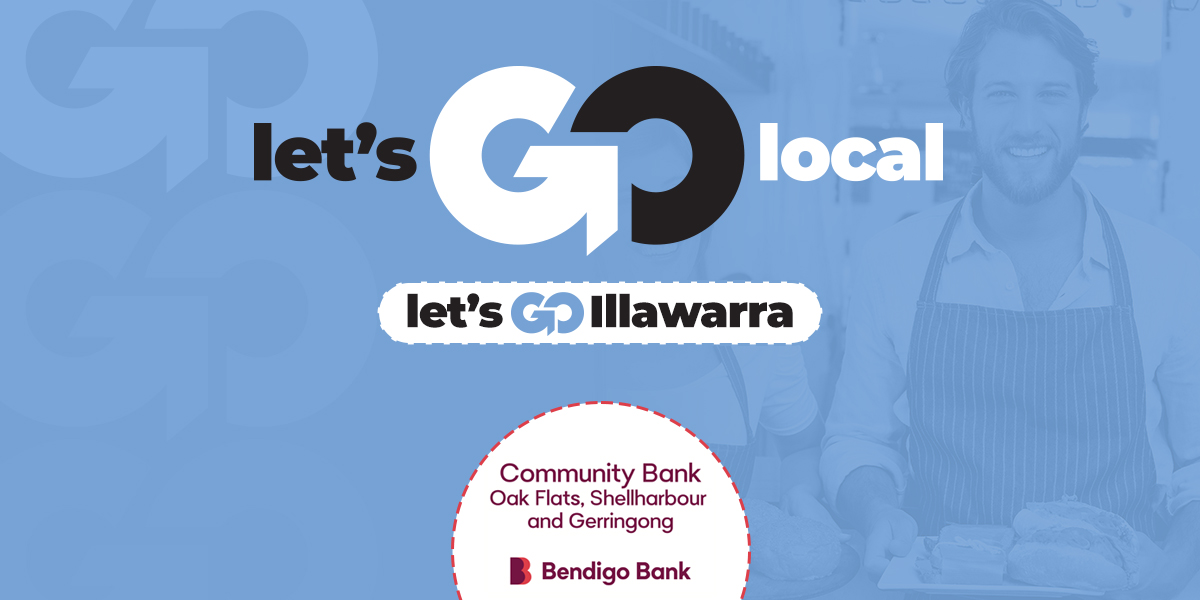 Let's Go LOCAL
Let's Go ILLAWARRA
There's never been a more important time to support our local businesses.
Wave FM is championing the local Illawarra community through our new Let's Go Illawarra campaign.
The campaign is all about celebrating our local businesses, because when they thrive so does our Local Illawarra community.
Be sure to shop Local and Go Local like these Local Illawarra businesses!
Do you have a local business?
If you'd like your business to be top of mind when our listeners hear about Let's Go Local, Let's Go Illawarra, please get in touch with us to find out how you can be part of our campaign to help local businesses thrive.